Hello mummies 👋🏻! Just created a telegram group chat for EDD October 2022 mummies. Feel free to rant and/or share your experiences and/or deals etc. 😊 Let's support one another through this journey! 🙌 😉 https://t.me/eddoct2022sgmummies
Read more
Hi, anyone managed to join the fb group? I'm 3 Oct! I have requested to join since 1 week ago but haven't been accepted.
FB group has a Oct 2022 SG mom group, can check it out! there's a link there to join
this is the one.. if u scroll below u can see the WhatsApp chat link but you've to fill a form prior to join!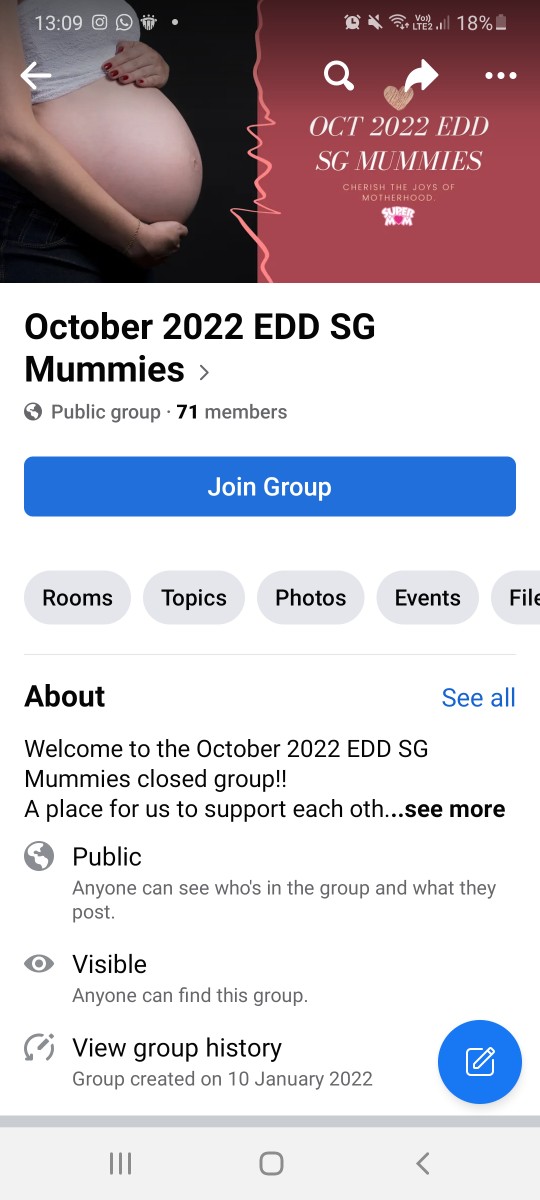 trying joining the Facebook page, they usually share the link there
would love to know too! mine is also oct 22!
I'm Oct edd too & First time mom !
PREGNANT MOMMIES GRAB YOUR 𝐅𝐑𝐄𝐄 GIFT NOW! Gift includes: ✅ BAA BAA SHEEPZ® Limited Edition Hug Buddy Medium Size Click on link below to get your free gift! https://babasheepzxqo.acquion.com.sg/?referer=62960